We are leading supplier and authorized dealer of all types of Material Testing Machines. We trademark as providing the highest grade Hardness Testing Machines such as Rockwell Hardness Tester, Brinell Hardness Tester, Vickers Hardness Tester & Portable Hardness Tester. We also supply different models of Tensile Testing Machines, Universal Testing Machines, Impact Testing Machines, Spring Testing Machines, Torsion Testing Machines, Erichsen Cupping Testing Machines, Horizontal Chain & Rope Testing Machines, Balancing Machines & Extensometers.
We also Provide NDT Instruments and products like, Leeb Portable Hardness Testers, Case Depth Gauges, Crack Depth Meters, Portable Microscope.
We offer a wide range of products and solutions in the field of Precision Measurement and Non-Destructive Testing (NDT Testing). We are committed to provide the most reliable yet cost-effective NDT inspection, quality assurance, and control related equipment and solutions to our highly value customers with our variety of products like portable hardness testers, case depth gauge, portable spectrometer, portable microscope, ultrasonic thickness gauge, coating thickness gauge and crack depth gauge, etc. Our setup is situated in Pune, Maharashtra, India. Majorly we serve customers from Pune, Mumbai, Delhi, Kolkata, Rajkot, Chennai, Nagpur, Baroda, India.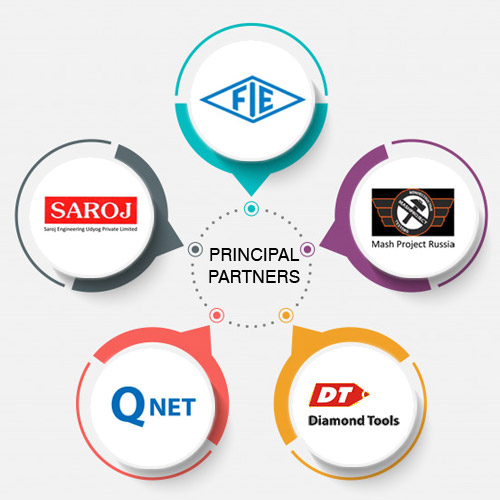 10
Years
Experience
Working
Matrix Testing Machine Services
We "Matrix Testing Machine Services" are Wholesale-Trader and Supplier of reliable range of Universal Testing Machine, Hardness Tester, Balancing Machine and Non Destructive (NDT) Instruments, etc. The advantage of our close contact with the manufacturers of testing machines, Team of factory trained engineers with intimate knowledge of the entire product helps us in giving world class customer satisfaction.
Read More
Material Testing Machines Supplier, Authorized Dealer